Nothing can replace determination and passion in the cocktail game, speaking with John Ennis, from this year's Newcomer of the Year, Liverpool-based bar Manolo, it's clear these are key characteristics that helped the businessman succeed in his latest venture.
A passionate bartender at heart, Ennis explained the opportunity to open the Caribbean-themed cocktail bar in the city's Slater Street came as one of his multi-site business's other venues "died" during lockdown and, despite efforts to save the site, it had "had its day".
Though Ennis and his partners opted to keep the lease for the building in a bid to provide him with a space to concentrate on creating new menus for the business's other bars.
He said: "I was having to write three or four different cocktail menus within the next 12 months, so I said we'll clean the bar up and I can have it as a personal workstation to develop drinks.
"Then I thought, if I'm doing that and there's someone next door [at our other bar], I can always invite them in to taste the new drinks and see what they think or give him a little snack and put some music on to get a vibe for it."
Ennis, who has been in the industry for 23 years, added he bounced the idea off one of his business partners, who also had some suggestions, and the concept snowballed, eventually evolving into something they'd "never done before".
"We basically set up a new bar. It went from being this little project where it was just a space to develop drinks to basically a classical cocktail bar in every sense, whether it be the service or the drinks", he continued.
The Newcomer of the Year explained a cocktail bar like Manolo was something he and his partners had always "desired" to do but had not previously felt themselves personally or Liverpool itself was ready for.
While Ennis attributed the bar's opening in part to "nice timing", after working behind the scenes in a more corporate role for some time, he decided it was time to "become a bartender again" and can't see this changing anytime soon.
He added: "I don't enjoy not having any creativity. It's one thing going to accountants to discuss corporation tax return and how you are going to fund the next project.
"[And] employing people and mentoring them is also a massive thing I get a kick out of.
"but my own creative desires, they still have their place and being able to really make a guest happy and be impressed by something that you've made by your own hand, I still get something from that; that's where we are now with Manolo."
Ennis added "attention to detail" had been key to scooping the newcomer award, with the firm's partners totalling 50-years of hospitality experience between them and each playing to their strengths, be it back or front of house or making sure guests have a good and welcoming experience.
He continued: "Our attention to detail shows how much we care about [the guest] experience.
"We even developed something called the Manolo way, which is now how all our bartenders make drinks.
"Looking at bartenders, we all stir drinks differently, some ice their glasses differently or whatever, but we've developed a consistent way of working that we're all happy with together and that has proved a success."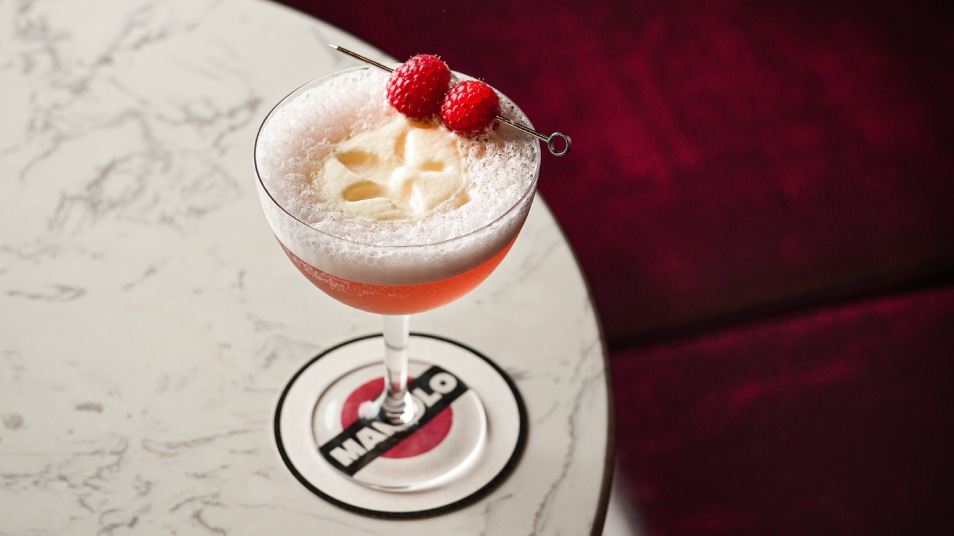 In addition, adapting to customers' needs in an ever-changing world was also key.
Ennis continued: "Unfortunately, just making good drinks won't cut it, because now with the internet and the way the world is, people can get good drinks anywhere. They no longer have to go and see for themselves.
"When I first stated bartending, pilgrimages were not really spoken about, people had to go to a bar to experience that drink."
Investment in training, especially post-pandemic with staff shortages plaguing the sector, was also crucial to success, Ennis added.
Moreover, the bartender and businessman said attaining accreditations like this are important to keep staff motivated and show them they can trust the method and credibility of employers.
"When you have that credibility, it inspires the staff to want to continue and go further. Since the award, I have seen my current staff have felt inspired to want to be more and be better.
"That desire to be better and hold the mantle of what this award is means a lot to them and seeing how much it means to them, means even more to me", he continued.
When it comes to the awards, Ennis advised prospective Newcomer of the Year entrants to focus on the long-term goals and think about why they are entering the awards so as not to lose sight of what's important.
"You have to really believe in it and as long as you believe it, not arrogantly, but if what you're doing is desired by others, then it'll be successful.
"It's been hard for everyone coming out Covid, I'm starting to see less and less bars open, people are still recovering from it.
"It's been very difficult for some people [but] there's always options, everyone's in the same boat so we're not going through this on our own, we're all in it together.
"But believe in yourself if you want to open your own bar. Don't give up on that. Try and stick it out", he continued.
Though Ennis added opening your own bar takes hard work and dedication to be taken seriously.
He said: "I very scrupulously invested in myself to be a bartender with his own bar, and it pays off.
"You sacrifice a lot at the beginning and then as you get older, you do it so you have to work a little less harder and I still believe that's the case."
As for the future of Manolo, Ennis explained the team had introduced "new avenues" to give the venue more "diversity" including live music events and food as well as looking into participating in pop-ups across the country.
He added: "We are ever developing our way of doing drinks and we just did our new menu, which was a milestone for us, it was the first time we properly changed the menu since we opened.
"We started live music on the weekends to try and fill this strange gap that we didn't know existed in eating and drinking between the hours of 7pm and 9pm.
"We were also adamant when we first started that we we're going to do Cubanos [which we now do on Thursday's].
"On top of that we are going to be doing some takeovers and a pop-ups in London and Manchester.
"We realise Liverpool is a bit out of the way and we do need more reasons for people to come to Liverpool and until those reasons appear, it's going to be a case of bringing Manolo to them."