The city is alight with celebrations of the arts from across the globe for three weeks starting this week. You can expect theatre, comedy, dance, physical theatre, circus, cabaret, children's shows, musicals, opera, music, spoken word, exhibitions and more. With all the excitement of the events, you'll need somewhere to drink, and we've got you covered.
 

 

 

View this post on Instagram

 

 

 
Number 5, Bramble Bar & Lounge: 16a Queen Street, Edinburgh, EH2 1JE
No stranger to the Top 50 Cocktail Bars list (and World's 50 Best), Bramble Bar & Lounge is a popular spot for bartenders and cocktail aficionados alike. The menu is carefully curated by the team of experts working the bar and features drinks including Evergreen which blends gin, grand fir, grapefruit, aperitivo americano and salt.
The bar claims the cocktail is 'A refreshing treat packed with flavour, Boatyard double gin, stirred down Cocchi Americano. With the addition of grapefruit and pine flavours. Sorta similar to having breakfast in a forest'.
The bar serves drinks from 4pm-1am Wednesday to Sunday with a strict first come first served policy, so get down early to secure your spot.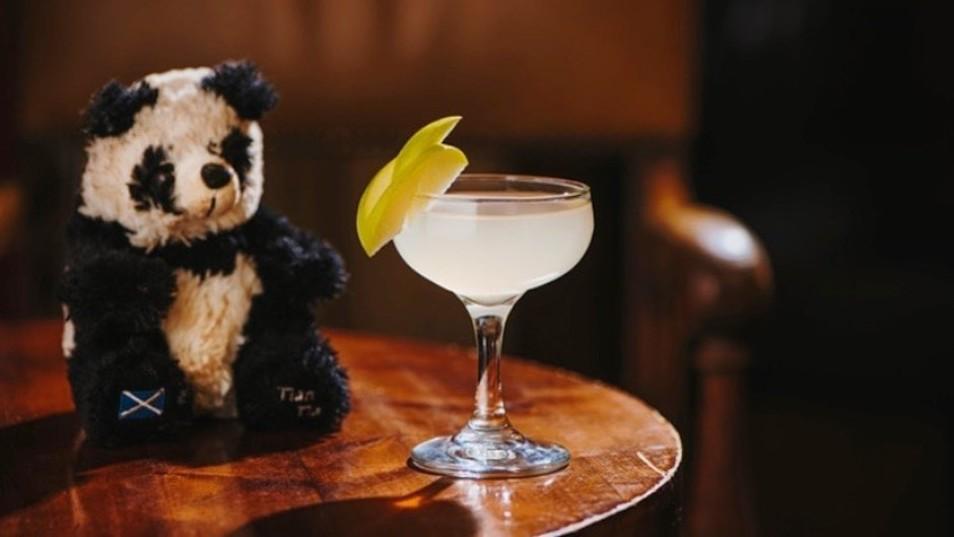 Number 9, Panda and Sons: 79 Queen Street, Edinburgh, EH2 4NF
A little further up the road you'll find Panda and Sons, a cocktail bar nestled behind a barber shop exterior.
The website says, 'The foundation the bar was built on was to create a place where all ages and all people would feel welcome whether it would be for one of our deliciously creative cocktails, wide range of craft beers or our extensive wine list'.
The prohibition bar serves first-class drinks from a menu that's split into chapters, chapter 1 includes the likes of Paolo Appletini which blends olive oil washed Grey Goose with clarified apple, Calvados, umeshu and lemon.
Open Wednesday to Sunday, it's recommended to book a table to avoid disappointment.
 

 

 

View this post on Instagram

 

 

 
Number 22, Lucky Liquor Co. 39A Queen St, Edinburgh, EH2 3NH
In between the two previous bars you'll find sister bar to Bramble, Lucky Liquor Co. The bar has a unique approach to drinks by only using 13 spirits, to make 13 cocktails that are available for 13 weeks. Previous menus have included Whippersnapper, Ardbeg Wee Bestie, rhubarb, custard, crimson rhubarb tea and hickory smoke.
A more modern approach to Edinburgh drinking with a bold blue door upon entry and bright white tiles highlighting the back bar.
The bar is open Wednesday to Sunday from 4pm until 1am with Bring Your Own Vinyl nights hosted every Sunday.
 

 

 

View this post on Instagram

 

 

 
Number 39, Hey Palu: 49 Bread St, Edinburgh, EH3 9AH
Over on Bread Street you'll find the Italian Aperitivo bar Hey Palu, owned by drinks genius, Alex Palumbo. From aperitivi to modern cocktails, this bar serves some of the best drinks in the city in a bright and inviting environment.  
Why not order yourself a Wild Strawberry Negroni which combines Gin, strawberry vermouth and white bitters. It's a light, fruiter version of a classic Negroni. Or a Midori Sour which has gained somewhat of a cult following.
Pick at some treats like olives, cured meats and bread as you enjoy an authentic Italian drink in the heart of this glorious Scottish city.
Hey Palu is open every day of the week, so book in now.