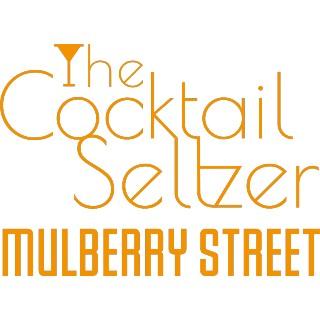 Mulberry Street..the heart of Little Italy in New York where a generation of Italians who journeyed to America in the 1920's made their home. They brought with them their taste and passion for food and drink from their lands they left behind.
Set amidst a dizzying backdrop of prohibition and speakeasies. The birth of the classic cocktail. And the start of the Art Deco movement..welcome to the world of Mulberry Street
Mulberry Street Premium Hard Seltzer is made from all natural ingredients including Sicilian Oranges and Lemons and beautiful Chinotto and Bergamot citrus fruits which are typical of Southern Italy and give a characterful and refreshing taste . It is perfect served on its own over ice or when added to a spirit such as a Gin. In fact Mulberry Street is the perfect addition to any cocktail.
Mulberry Street Premium Hard Seltzer is available in two flavours; Sicilian Lemon with Bergamot and Sicilian Orange with Chinotto. It comes in 250ml cans packed in cases of 6's or 12's. It has a 4% ABV and with environmentally friendly packaging, less than 70 calories per serve and gluten free it is perfect for the new generation of adult drinkers.
The Italian Seltzer Company was formed in 2020 by a group of friends with a shared life passion for Italy together with a track record for developing premium drinks with superior ingredients that capture the imagination.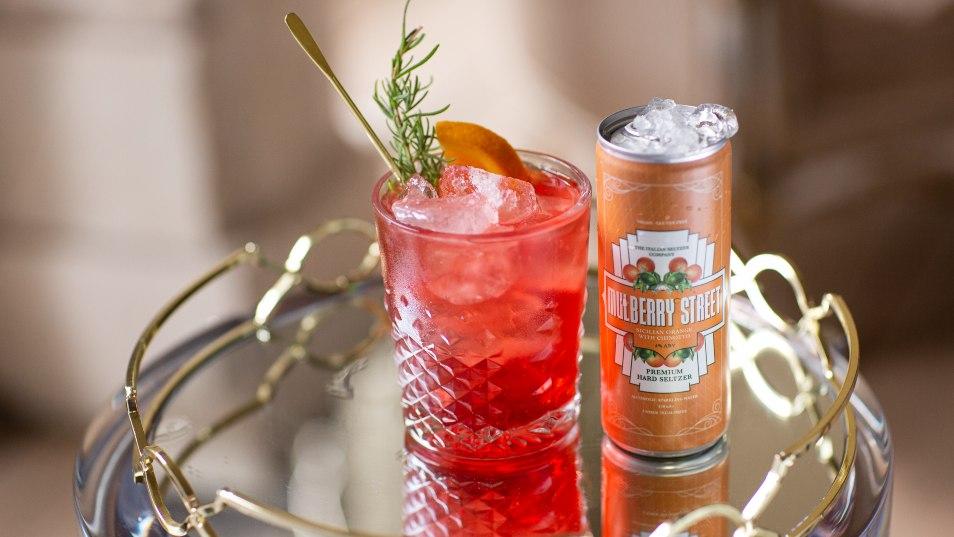 Chris had spent time living in New York, a few blocks from Little Italy and was always inspired by the Italian influence and the Art Deco of the city. He spent many years travelling to Italy developing the Peroni brand and launching it around the world. The brand won many awards in the UK for the way that it brought "Italian style" to the world of beer- and in so doing helped shape a whole category.
Matt spent much of his career working together with Chris on Peroni and both developed a great love of Italy.
Together with Italian friends a new drink brand company and brand was formed. Taking the best ingredients from Italy and combining them in the New World format of hard seltzer. The perfect combination of quality and taste!
The Italian Seltzer Company believes passionately in supporting the cocktail tradition, working with up-and-coming mixologists and cocktails bars in the UK.
Top50 Cocktail Bars has a similar passion and we are delighted to be working together to showcase new talent, new bars and fantastic new cocktails