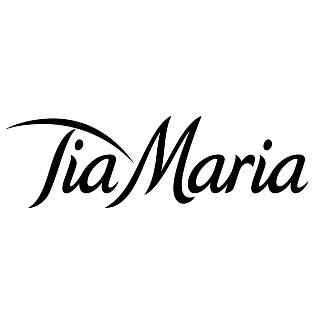 Tia Maria is a cold-brew coffee liqueur with a complex aromatic structure.
Tia Maria's origins date back to the mid-17th century, when a beautiful young Spanish aristocrat called Mafe fled the turmoil that the colonial war brought to the island of Jamaica. Her maid saved one family treasure, with the recipe for a mysterious liqueur. The recipe was named after the courageous woman. Tia Maria was born.
Nowadays, by using cold brew extraction, Tia Maria can always ensure that its coffee liqueur has a distinct taste, thanks to a unique combination of three core elements:
100% Arabica coffee - Giving that distinctive roasted, full-bodied, rich taste.
Madagascar Vanilla - Adding softness and giving everything a unique roundness, uniting flavours, and providing persistency.
Jamaican rum - lending Tia Maria its body, depth, and structure.
Bringing a coffee shop taste to homes, Tia Maria introduces Tia Maria Matcha. A uniquely fresh and indulgent liqueur with the distinctive flavours and natural caffeine of Japanese green Matcha tea extract, providing a floral and refreshing twist with a smooth and creamy finish.
Tia Maria is a proud sponsor of the Publican Awards. We are very excited to celebrate with our fellow industry colleagues and have them trial our speciality cocktails and new innovation. Tia Maria is a brand that prides itself on top-quality liquid and modern cocktails. We are looking forward to showcasing this during the event and are so thrilled to be a part of the Publican Awards.